Explore floor plans
---
Micro Units
150 sq ft to 250 sq ft
The Micro units are the smallest ADU designs that are built to the building code. They are not "Tiny homes" built to the RV code.
Micro 150
150 sq ft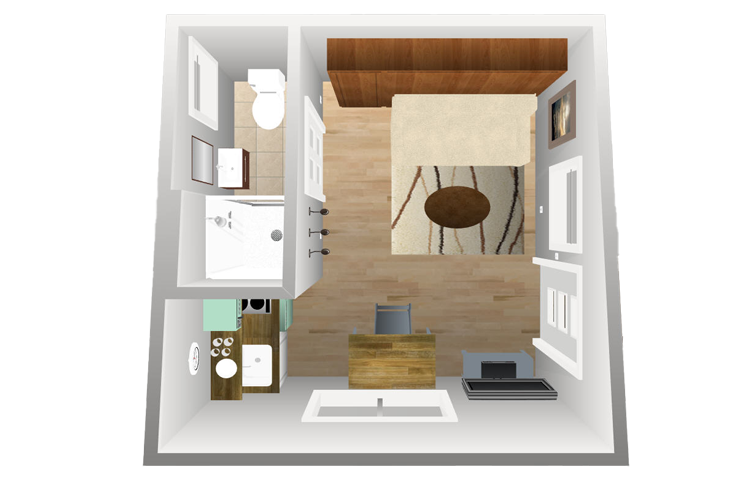 Micro 200
200 sq ft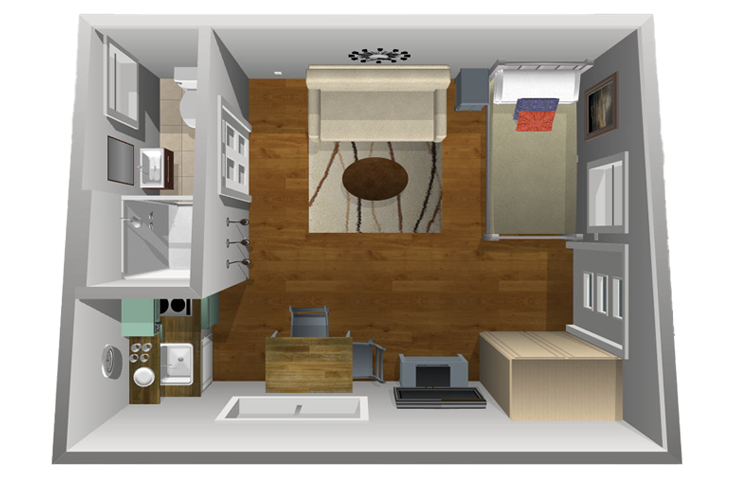 Micro 250
250 sq ft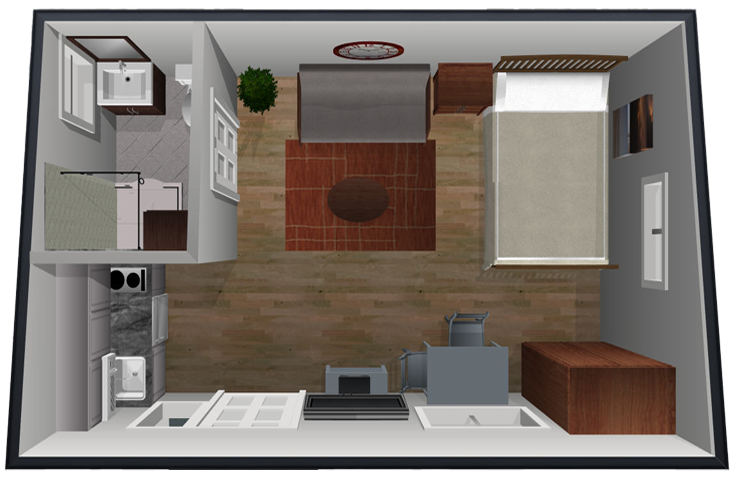 ---
Mini Units
250 sq ft to 399 sq ft
The Mini units are small enough to fit on smaller inner city lots and their size makes them affordable to a much larger group of people. Don't let their size fool you, these plans all feel much larger then they appear!
The Becky
288 sq ft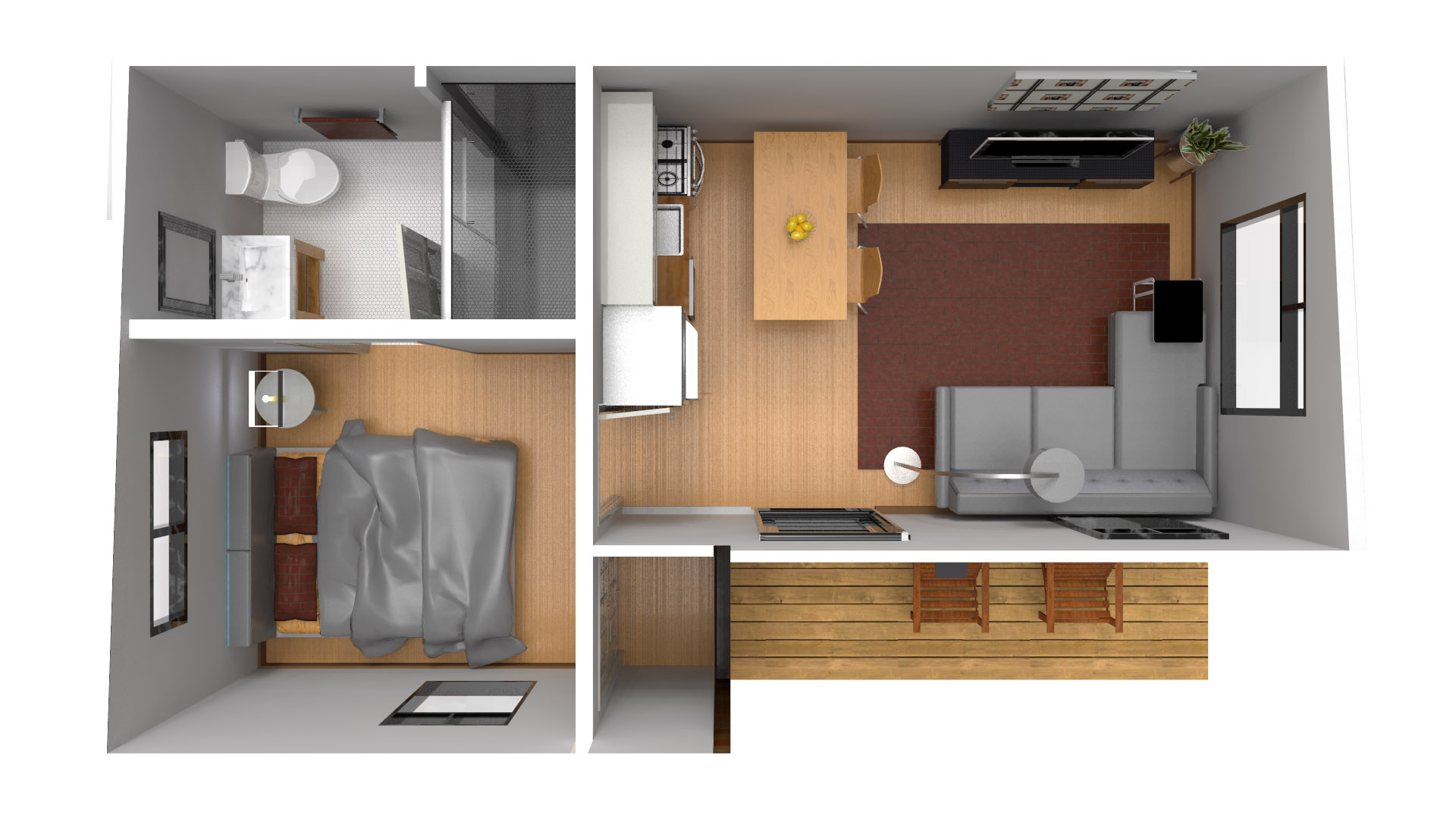 The Elisabeth
300 sq ft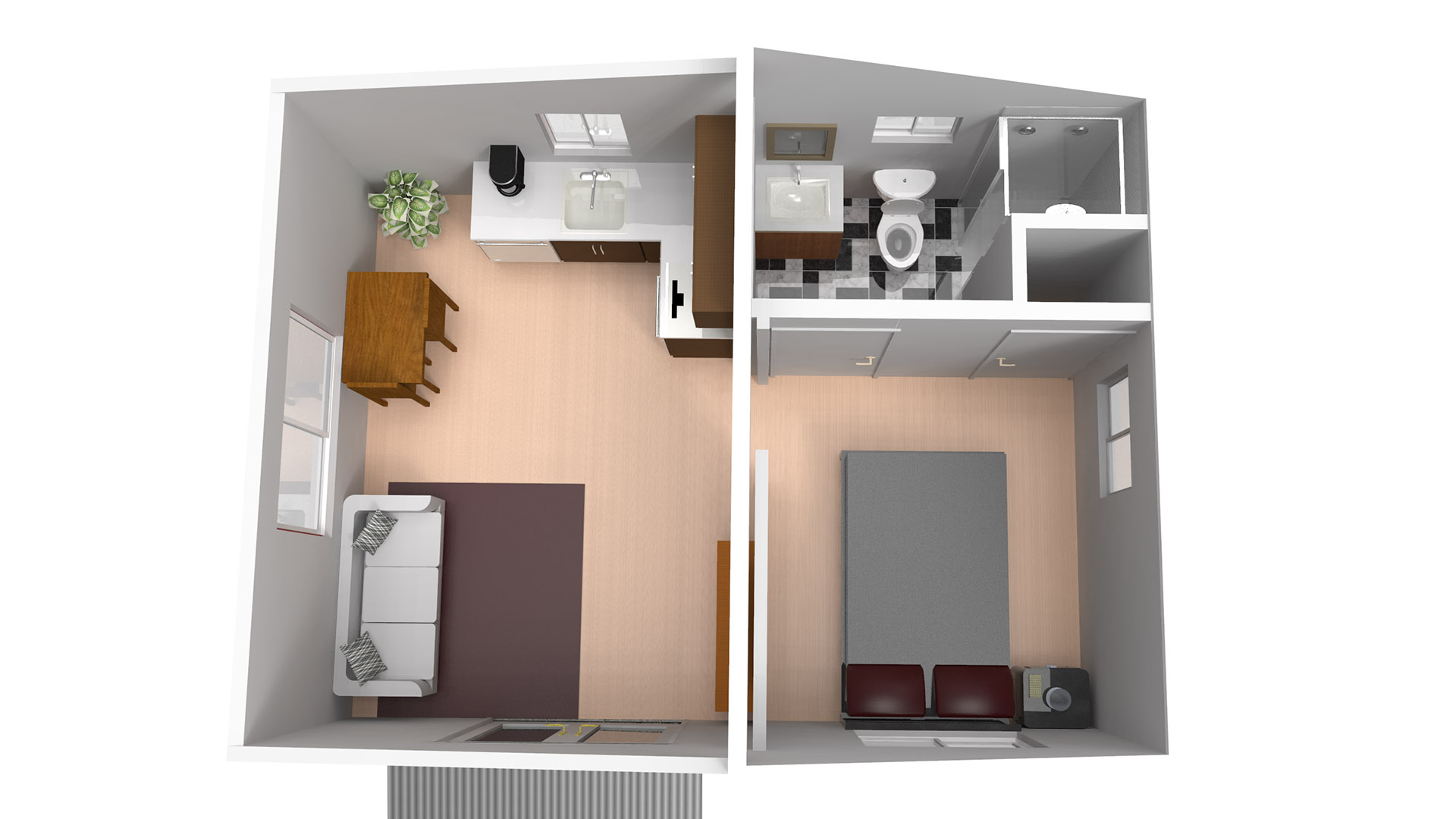 The Jake
390 sq ft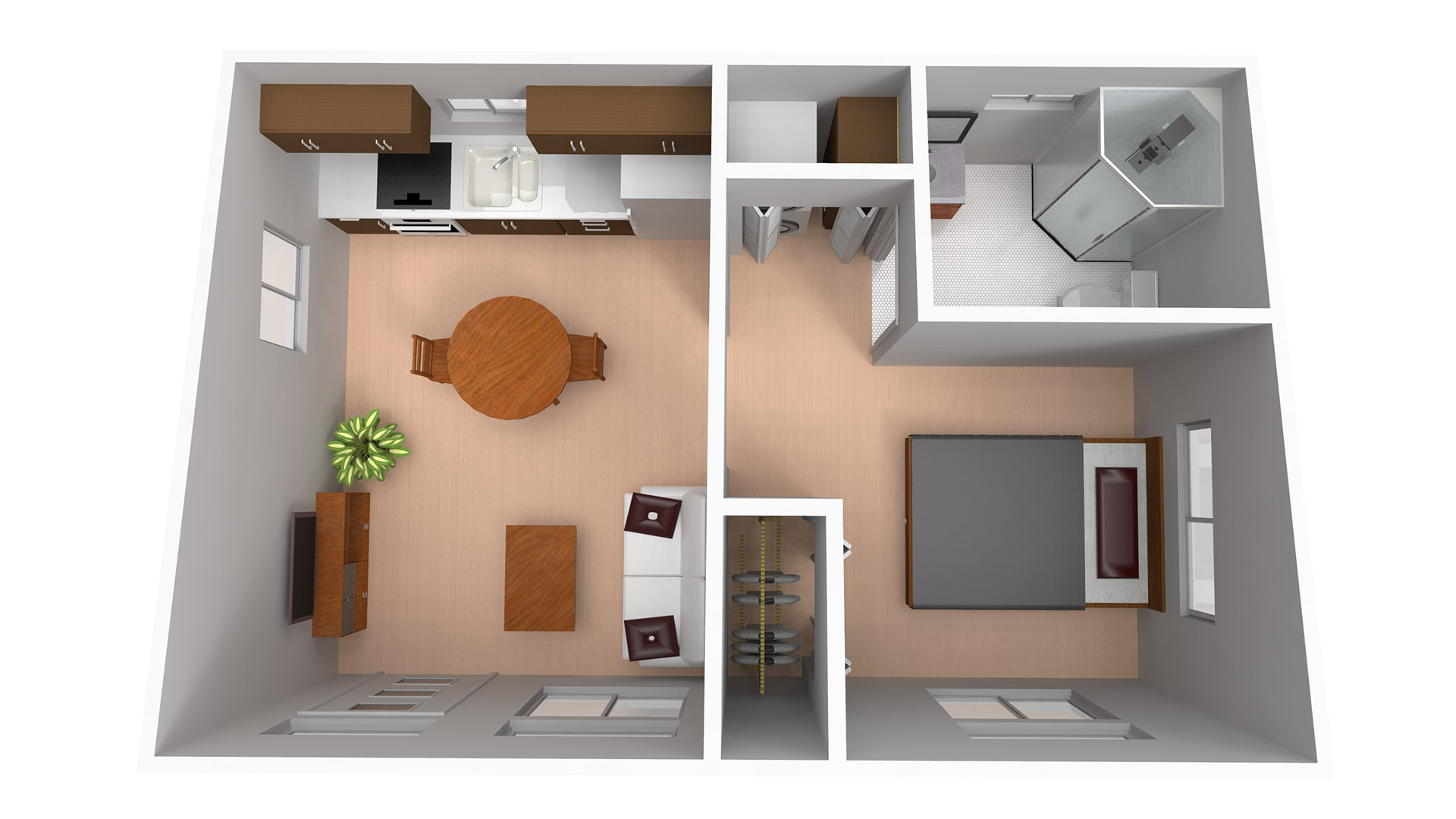 ---
Suite Units
400 sq ft to 649 sq ft
Suite units are great for most suburban lots and also work great in some of the larger inner city properties. Our smallest 2 bedroom plan shows up in this group.
The Pete
451 sq ft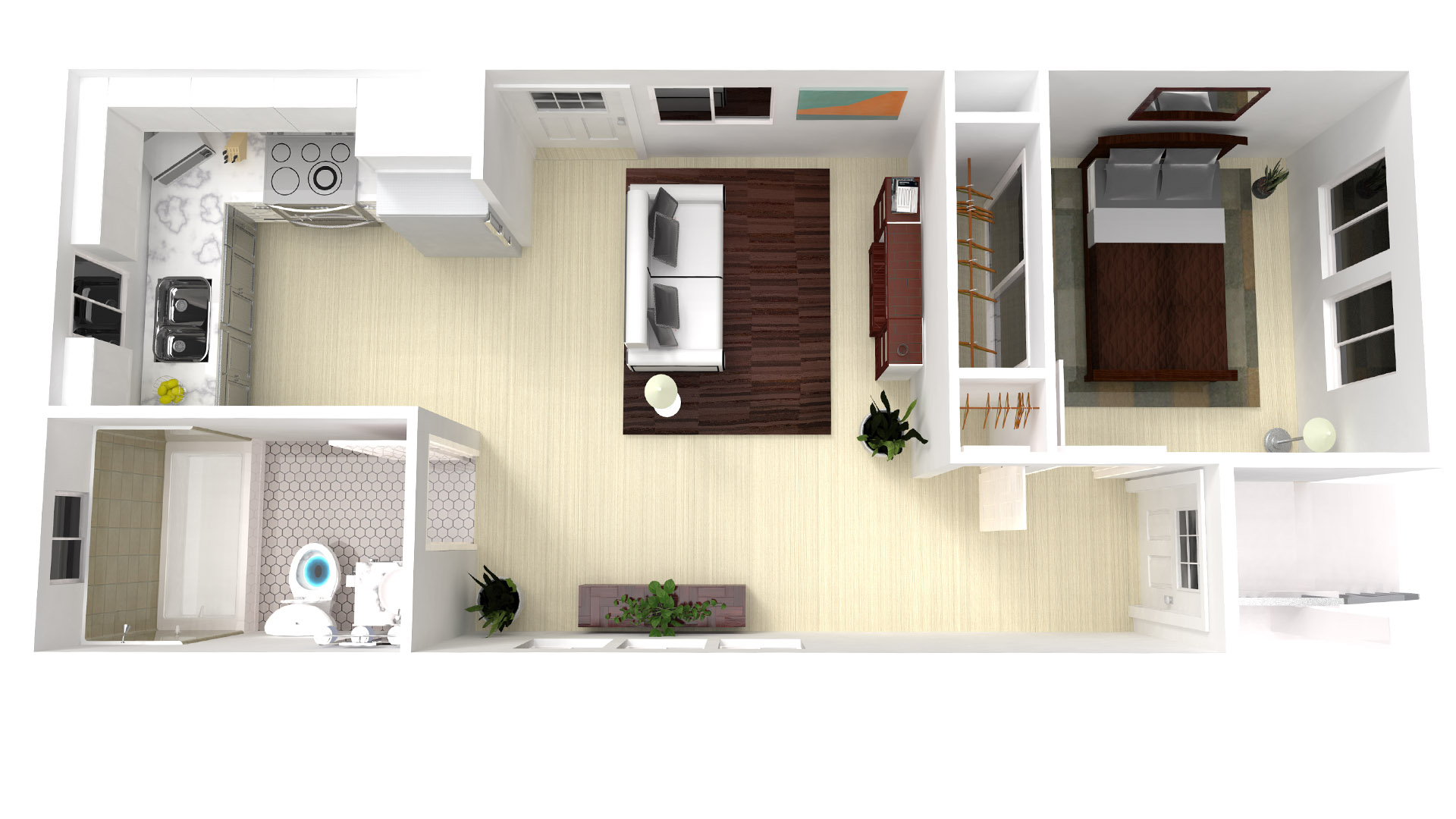 The Andy
300 sq ft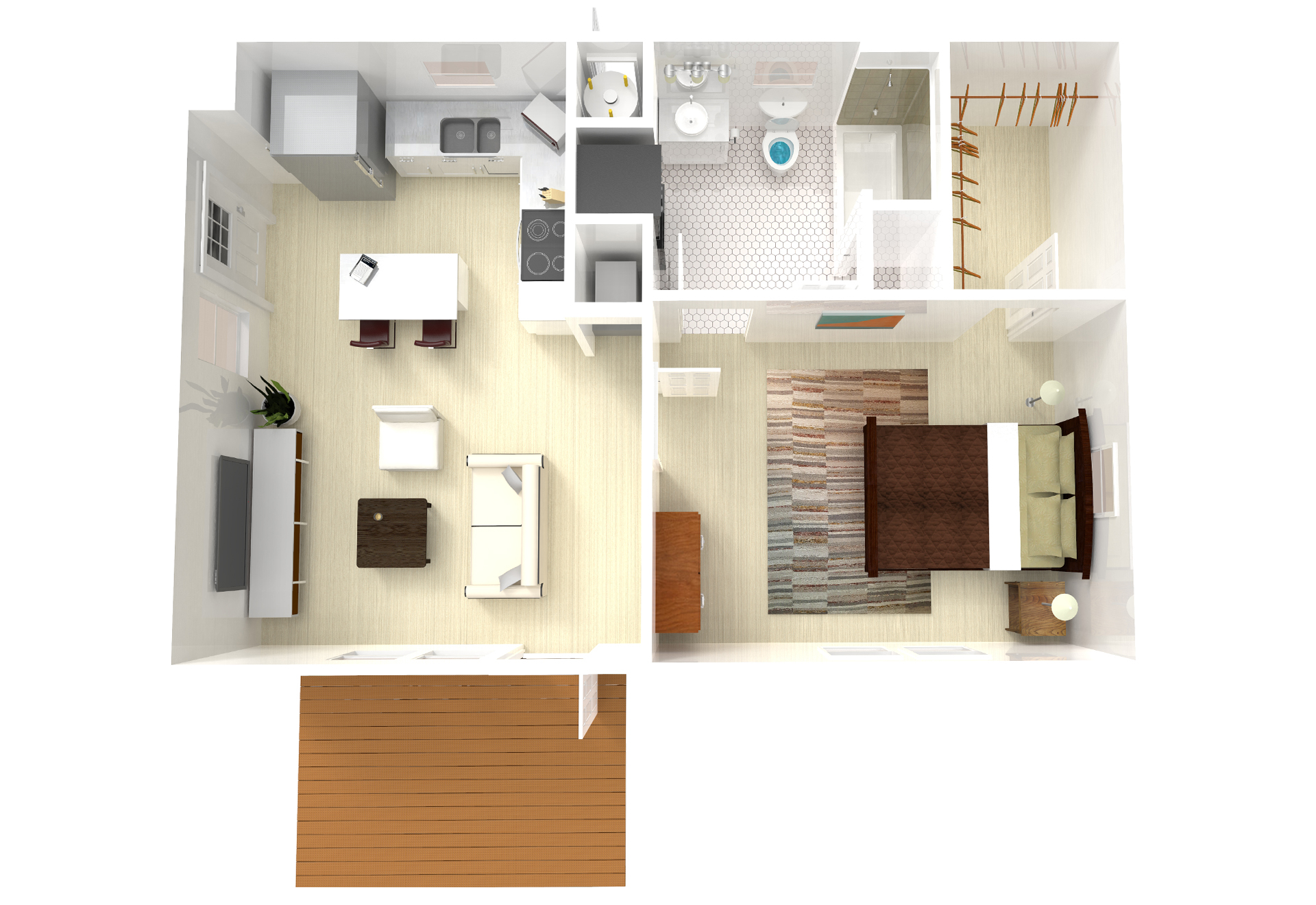 The David
390 sq ft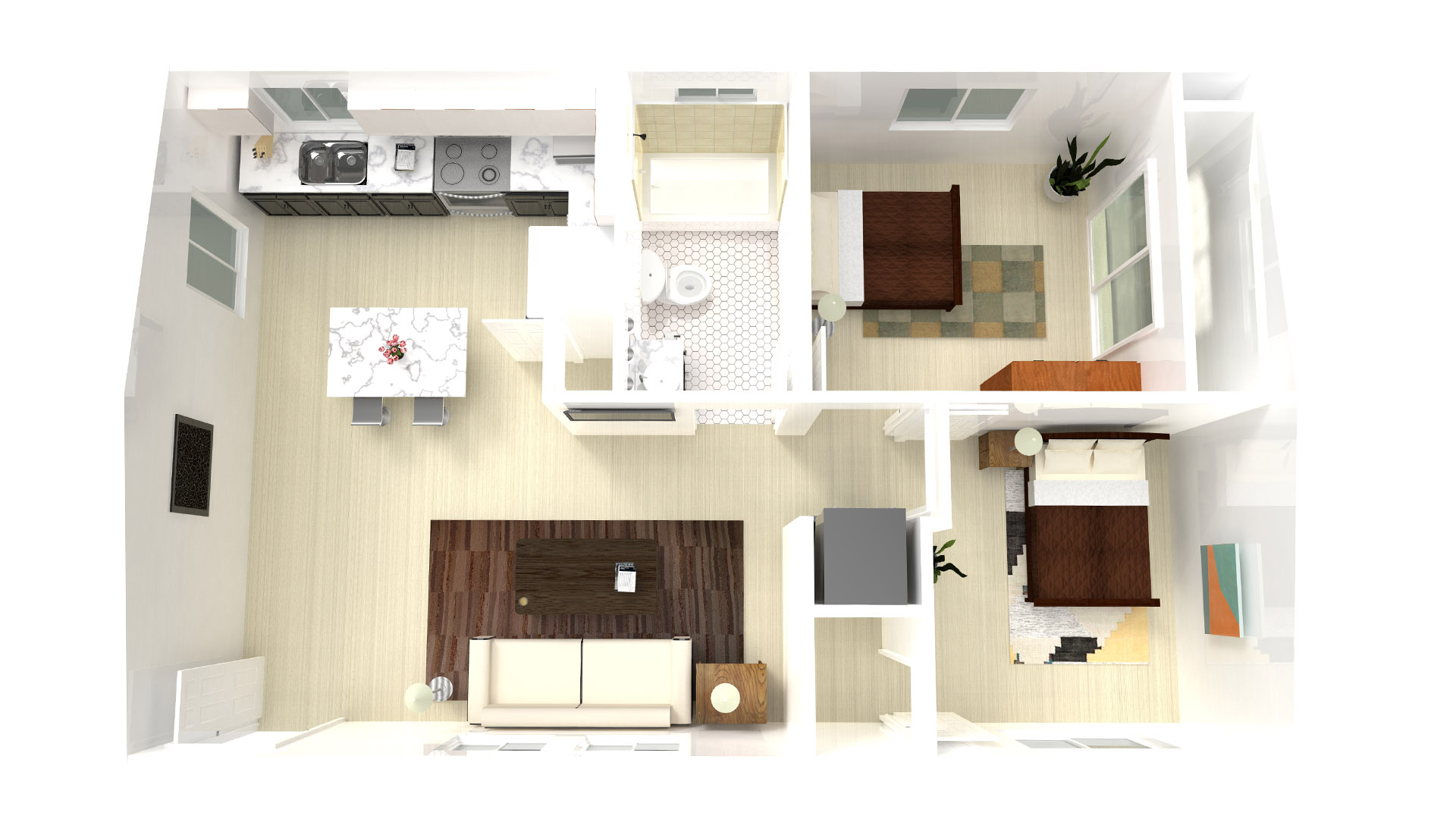 ---
Villa Units
650 sq ft to 1,200 sq ft
Villa units are suitable for estate properties, acreage, larger corner lots and cul-de-sac lots with pie shaped configurations. These homes are great as stand alone structures or with an attached garage.
The Julie
700 sq ft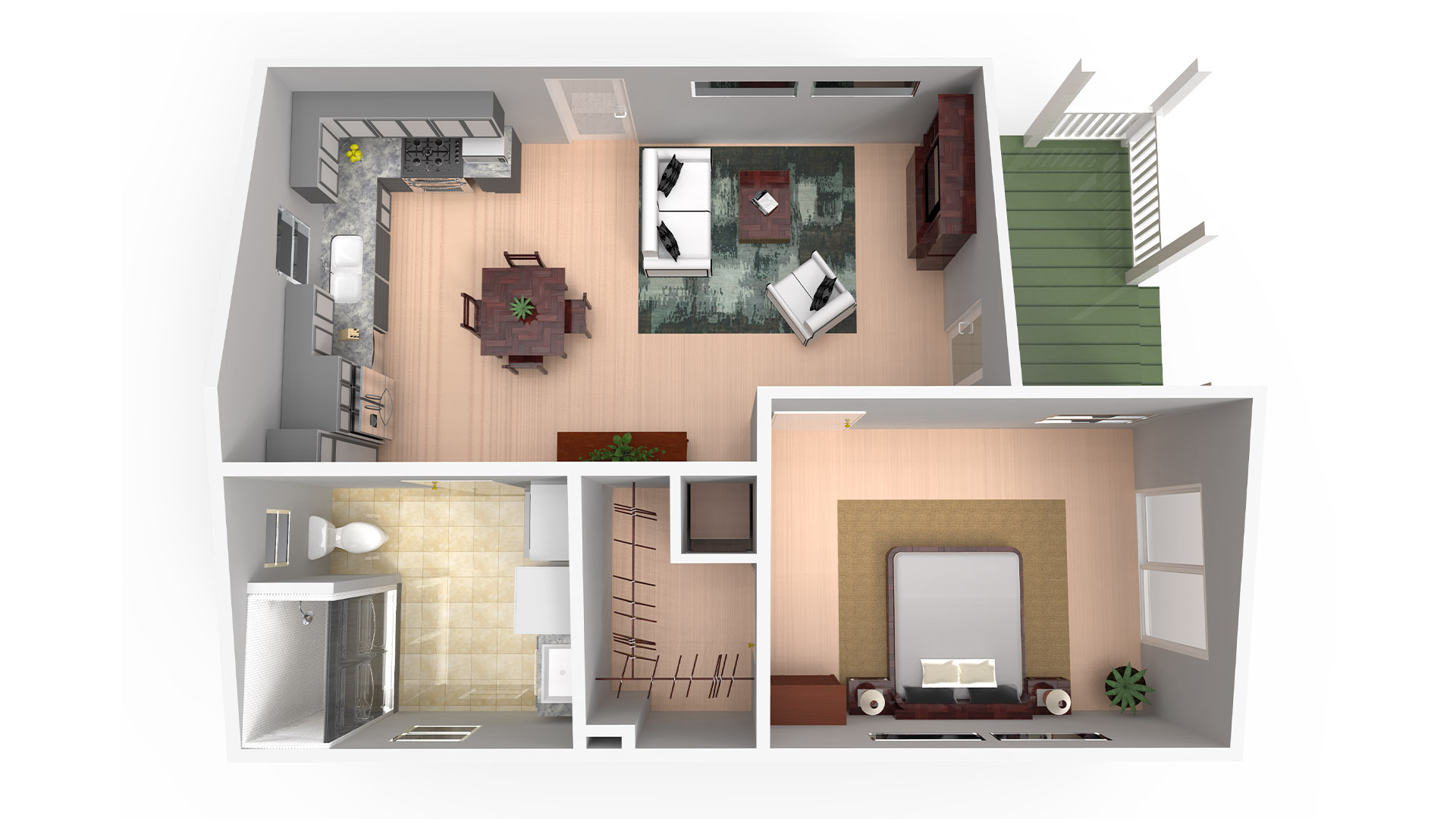 The Ryan
792 sq ft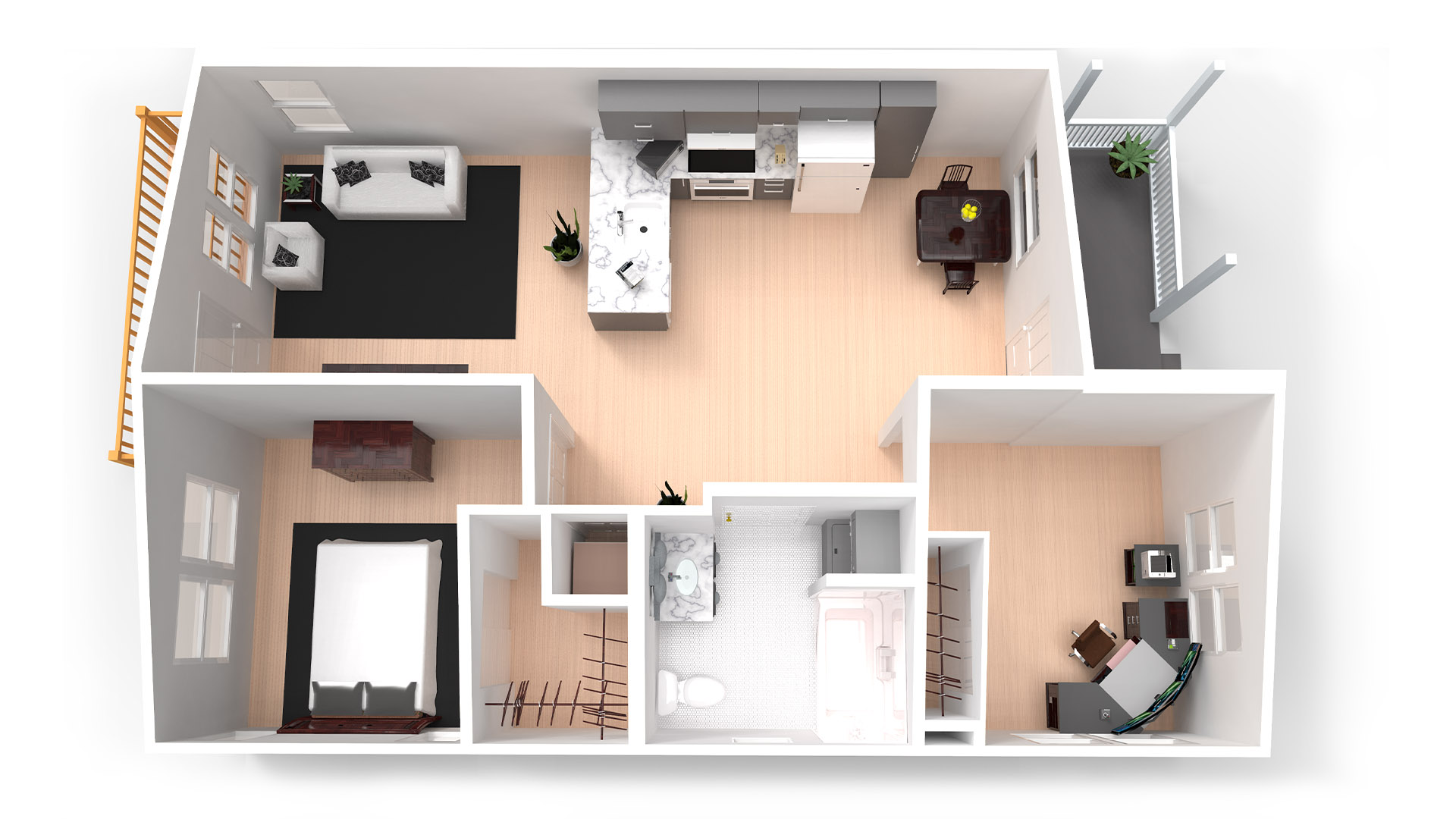 The Barbara
1,000 sq ft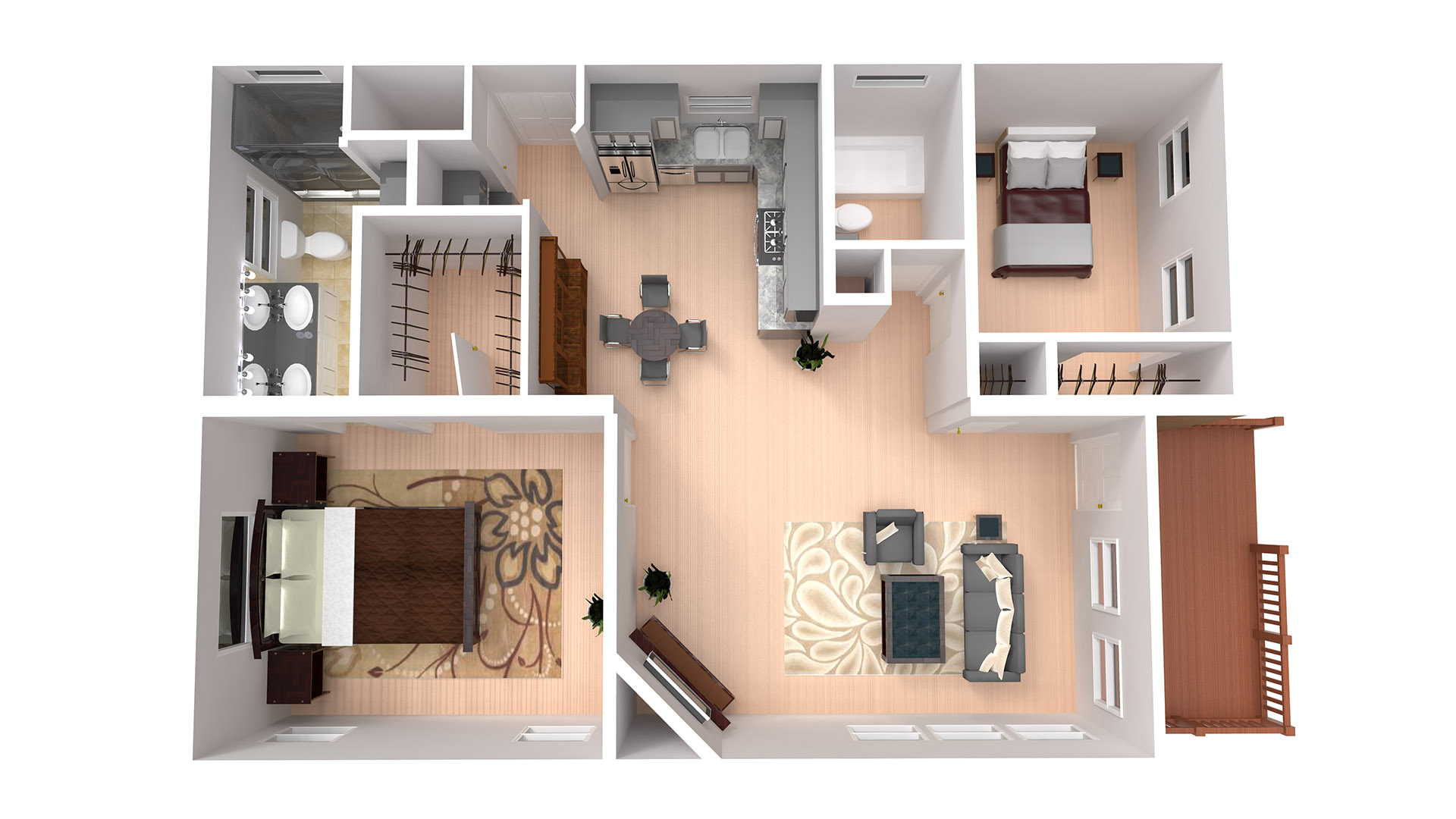 Standard Equipment and Features
General and Exterior
Concrete slab foundation
Fiber cement lap siding
8ft sidewall height
Composition roof
Vinyl, dual glaze, low E windows Insulation R15:walls & R30:roof
36" Exterior door (fiberglass standard)
5" baseboards throughout
Carpet throughout
Utility
Tankless water heater
Mini split heating/cooling
100AMP electrical subpanel
Kitchen
Raised Panel cabinets
Laminate countertops
Drop-in sink
2 burner cook top
Recessed can light above
Bathroom
Vanity with molded sink
Dual handle faucet
Fiberglass shower w/rod
Power vent
1.28gpf toilet
Chrome medicine cabinet Linoleum floor
Uses for an ADU
Personal housing
In-law suite
Home for adult children
Rental income
Home office
Reasons to build an ADU vs Buying a home
Reduce expenses
Decreased maintenance
Little to no debt
Self sufficiency
Reduced carbon footprint
Step-by-step guidance
No matter what your needs are, access to quality, unbiased information is your right. Follow along as we provide essential information and resources to guide you at every stage of your journey.
Progress
HPP CARES CDE's accomplishments these past few years have been significant and all-encompassing; striving to advocate under the National Coalition for Equities' umbrella to maintain a powerful community voice among the Federal and State regulators and major private sector corporations to address public policy issues, and to focus on the wealth & income inequality affecting affordable homeownership and small business growth. With the NCFE, HPP CARES CDE's outreach efforts have led to an increase in corporate social responsibility and consumer protection. We have been able to reach more people, collaborate with more companies, meet with more regulators, all in the name of helping deserving individuals become sustainable homebuyers, successful small business owners, protected consumers and empowering California communities. HPP CARES CDE is at the forefront of helping people of color become partners in our mission to reduce income and wealth inequality and build stronger futures for all minority groups.