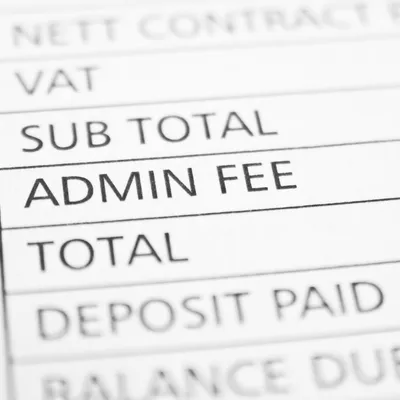 Like many other grants, CalHFA's ADU $40k Grant incorporates administrative fees. These fees go towards paying for the funding of administration-related overheads, which include: office equipment and office rental, employee wages, various program services, and tools to support the grant recipient.
How the CalHFA's ADU Grant Administrative Fees are split
HPP Cares and La Mesa Fund Control have jointly been appointed to oversee CalHFA's ADU grant administration. Therefore, from the $40K Grant, HPP Cares receives $2,500, while La Mesa Fund Control gets $2000.

It is essential to note that because HPP Cares is a non-profit organization, you can write off the $2,500 as a donation for the tax year you accepted the grant.

La Mesa Fund Control's $2,000 fee is split into two parts: $650 is disbursed at the First draw and $1,350 at the Final Draw once the ADU project has been completed.

Over and above the HPP Cares and La Masa fees, there is what is called: a Ural Inspection Holdback fee of $2,500. This fee allows HPP Cares to assist the homeowner in getting back on track with the ADU project in cases where they find themselves working with a shoddy contractor or builder. This includes but is not limited to fixing issues with permitting, inspections, certification, etc... If the holdback is not required, the funds are paid into the homeowner's mortgage or loan account.
Therefore, when a homeowner is approved for the CalHFA's ADU $40k Grant for predevelopment work, they will receive an award of $35,500 without the Ural Inspection Fee or $33,000 if the Ural Inspection Fee is utilized to pay a licensed professional to get the project back on track.
For more information on this matter: Don't hesitate to email: [email protected]
Article compiled by: Damian J. Hernandez (He/Him/His) - Director of Public Policy and Advocacy